when you need to depend on aluminium die casting

you can depend on shivam
---
Pressure Die Casting
The high-pressure die casting process is the fastest and most cost-effective manufacturing process available for producing precise, high-integrity, net-shape aluminium components.
We have a long experience in producing high quality aluminium die castings requiring close tolerances, pressure tightness, good surface finish, and various secondary operations.
Our technical expertise, thoughtfully designed processes and leading edge technology enables us to offer you high quality & cost effective solutions.
Sectors We Serve
We have capabilities to meet high pressure aluminium die casting, CNC/ VMC machining and finishing needs of a wide variety of industries -
Automotive Industries
Electrical Industries
Appliances Industries
LED Lighting Industries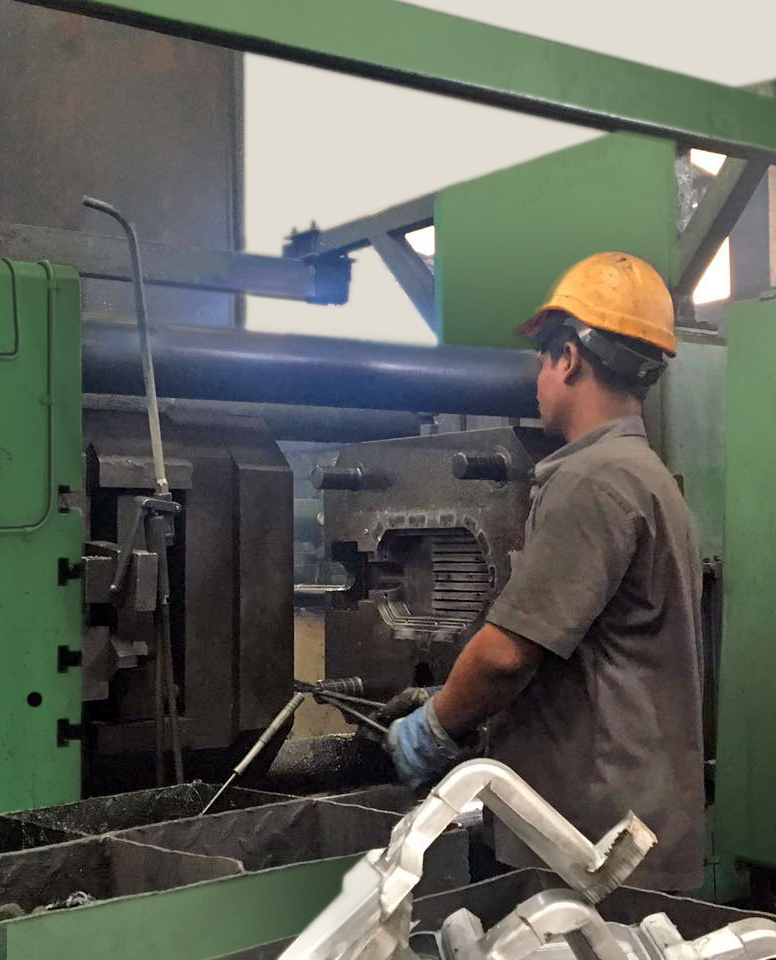 End-to-end Casting Solutions

R&D / Product Development Support
---
Our engineering & design team gets involved in all stages of product development process right from material selection, prototyping, upscaling, downscaling etc.

High Quality
Production
---
We develop all required Tools and Molds in-house.
Our leading edge production technology and our online/offline QC processes always assures you highest quality products.

Post Processes & Assemblies
---
We have the expertise and infrastructure to provide you wide range of post processes like various types of surface finishes, powder coating, polishing etc.
We also provide component assembly services.
In-house Facilities
that ensures quality and aids our production capabilities.
Design Department
---
Our team coordinates with your product development team to bring out die casted products of your desired specifications.

It is involved in tool & die making and further coordinates with our production department to set the processes to acheive minimum machine time, quick setup and precise tolerances, which in turn eliminate secondary operations.
Mold Making Facilities
---
Our in-house mold making facility delivers Quality aluminium components by ensuring -
Dimensional Precision
Controlled Porosity Level
Material Flow Analysis
Required Surface Finish

Well Equiped Toolroom
---
We have state-of-the-art toolroom for making any type of tool for core box and intricate dies.
Our team of experts matches to the latest technology machinary and in tandem they bring up tools that brings accuracy while increasing productivity.
Component Testing Lab
---

Our in-house lab is well equipped to perform various tests including chemical analysis, physical testing, mechanical testing, porosity analysis and metrology of die casted components